MEDIA RELATIONS
Media outlets from around the world visit the Javits Center to capture some of the world's largest trade shows, public shows and special events, including product launches for iconic brands across the globe. We're here to work closely with media outlets, our customers and business partners to ensure everyone has what they need to produce the best story possible. We look forward to hearing from you.
Please view our Javits Center Fact Sheet below: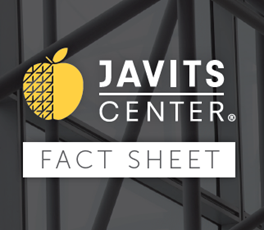 For media inquiries, please contact Tony Sclafani, Senior Vice President/Chief Communications Officer, at (212) 216-2325 or tsclafani@javitscenter.com.
To sign up for our monthly newsletter and blog, Market, please register here.
For photos of the Javits Center, please visit our Photo Gallery.